Corporate Programs
Overview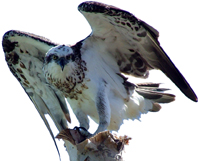 "CLI's advanced leadership science featuring Power Coaching« with Mind-Kinetics« assists people to dramatically improve their performance at home and at work.

Our Clients tell us we are The Masters of changing unconstructive habits and behaviours into positive ones faster and more effectively than anyone they know."

As a Leader, you know how difficult it is for people to change their behaviours and habits. Yet here at CLI we do it everyday because we have discovered



"The Missing Piece to Maximizing Human Performance".



Three things you will want to know straight away:
What is 'The Missing Piece'? See the explanation below.


There is no risk when you work with us. We guarantee our work or your money back on the sidebar click on "The CLI Guarantee".


The work is measurable in at least eight different ways on the sidebar click on "Measuring Success".
What Can CLI Offer That Will Make a Big Difference in Your Organization?

We offer you results. Solid results. Permanent Results. And we guarantee it.
We know of no other training and consulting company in the world that can do this for you.
Like all other Leaders who use our tools, you, too, will be amazed.
Coaching and Leadership International Inc. began in 1991 as a training, consulting and coaching company. In 1995, it became obvious to CLI that there was a missing piece to maximizing performance at work and at home.
Leadership, coaching, training and performance management needed a paradigm shift
. Leaders, employees and parents were having difficulty changing their unconstructive thoughts, words and actions into positive ones. Frustrated by the lack of tools to dramatically improve performance, CLI decided to go into research mode.
Having developed dozens of life-changing universal tools, we now license our tools and programs to individuals and organizations who are also passionate about performance excellence.
CLI has taken years to research the power of the human mind. We understand what makes people tick. We understand behaviour. And, more importantly, we have developed
The Science of Mind-Kinetics
which assists individuals and teams to truly understand why they do the things they do. It is this Science that allows individuals and teams to make a permanent positive shift in their thinking and their actions.
Mind-Kinetics is "the missing piece" to maximizing human performance
. This science literally puts the brain into action. It turns unconstructive thoughts, words and actions into permanent positive ones. The results from these unparalleled thinking tools are astounding. Indeed, in 2003 CLI won an award for innovative thinking through The Victoria Chamber of Commerce.
Science, namely Candace Pert PhD Neuroscientist, has proven that habits and behaviours will only change if there is a physiological shift in our thinking cells. CLI's Science of Mind-Kinetics creates this shift in our thinking. Scientifically engineered PCMKÖ tools get to the root cause of our inability to achieve a goal or remove a roadblock.
Your first step in the process is to click
Your Challenges
on the sidebar and articulate:
your greatest challenges


your highest priority goals


the results you would like to see for Leaders and/or Employees.
We look forward to working with you.
Betska K-Burr and John Burr
Co-founders and Managing Directors