Corporate Programs
Preventing Complex Situations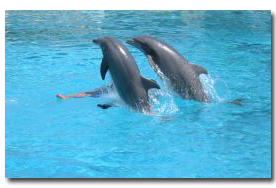 A complex situation is defined as "A situation where a manager
and/or support employee are having difficulty ending the war within themselves which prevents them from coming to a peaceful resolution for positive action and results for all involved."

Examples of complex situations: overt control, harassment, abuse in the workplace, poor performance and breach of corporate values in the fashion of dishonesty, theft, disrespect and blame.

Many Leaders, without proper tools, are powerless in these situations.


Key Success Factor of this Program:
The key success factor of this program is that HR Professionals and People Managers learn best practises to prevent difficult cases from turning into complex cases while providing a positive learning experience for all concerned.
In this 'Preventing Complex Situations' program, HR Professionals and Managers learn:
CLI's Emerald Protocol for managing difficult cases.

The 9 Steps of Best Practices for resolving and Preventing Complex Situations.

How to use an assessment which assists a manager in determining what the real issues and goals are surrounding the difficult case.

How to determine the root causes of these issues in order to 'heal hearts' and create a doable action plan for resolution.

Specific Power Coaching with Mind-Kinetics (PCMK™) tools such as The Brain Walk« - Multi, VA Today and Second Sight - tools which assist The Team in peacefully resolving difficult cases and preventing them from becoming full blown complex cases.
Contact CLI for a discussion on:
The quantity and quality of your current complex cases.

The best approach to take to resolve these current cases.

The implementation of 'Preventing Complex Situations' or other sister programs which create a more peaceful work environment.
This program may include all the steps in
'Typical Approach'
which you will find on the sidebar. The steps include personal one-on-one Power Coaching
«
and additional tele/web classes on specific areas of interest such as 'Indepth Study of The Universal Laws of Human Behaviour'.
This is very important work. By embarking on this program you are demonstrating how much you care for your people. Thanks.