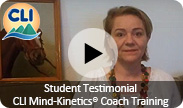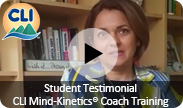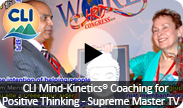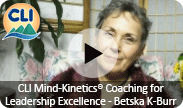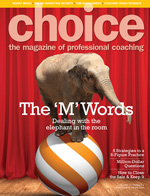 Success Stories
Corporate Client Program Succeses
Some of the biggest challenges facing employers include productivity, employee retention and employee lawsuits.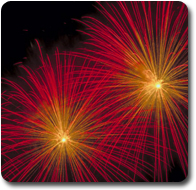 Celebrate greater success stories when you invite CLI to assist you and your organization.


CHAMBER CREATES STRATEGIC PLAN in 1 DAY
"On behalf of the SPCOC Board of Directors, I thank you for your enthusiastic and inspirational coaching at our board planning session. Under your excellent guidance and leadership ...
read more >>
+ Eileen Leddy, Executive Director
Saanich Peninsula Chamber of Commerce
CORPORATE CULTURE TRANSFORMS
"... This program has helped our leaders communicate more effectively and restore our corproate culture into one of harmony and innovative thinking. ...
read more >>
+ Ashlee Leys, HR Manager
Visser Consulting Ltd.
INCREASED PRODUCTIVITY
" ... employees are now working with new enthusiasm and harmony resulting in a more productive work environment. It is a joy for me to work with enspirited employees. BRAVO to Betska, John and C.L.I.!"
+ David Beckman,
Director General, Northern and Western Region,
Public Service Commission
"I am seeing so much movement happening with the people that I am working with and they are so grateful for the changes. The tools are very powerful and I am proud to be part of The CLI Licensee Network. Thank you."
+ Cathy McLellan, MA, CPC, Meyers Norris Penny LLP, Nanaimo, BC
EMPLOYEE READY TO EXCEL
... He finally did find his life purpose!!!! Isn't it amazing the great feeling this provides, both to the client and the coach!! I have just finished another Power Coaching session with another client I was seeing in counselling on and off for the last year or so (whenever a new crisis arrived). When this new major crisis happened to him and he came to see me I presented him the Power Coaching® and asked his permission to use these new methodologies with him. This was our 5th session. I cannot believe the transformation Betska ... he was very far away from his center blaming everyone and everything for his depressive and non-loving state. Well....he just left my office 5 minutes ago with a major grin on his face feeling self-love. He now believes he has all the power within himself to change his life, his feelings and to be peaceful and happy. Isn't that wonderful. ... I would like to wish you a wonderful summer and thank you for all you have shared.

+ Julie Mazerolle, CPC, MA Counselling
Consultante au Programme d'Aide aux Employ�es
Consultant for the Employee Assistance Program
LEADERSHIP TEAM BACK ON TRACK
"Coaching and Leadership International Inc. generously donated their services to The Veselka Dance Association. Betska and John created a safe, non-judgmental environment, which was essential in order to work on the issues at hand. The exercises were very insightful and brought clarity and simplicity to what seemed to be a very overwhelming situation."
+ Gloria Chojnacki, Past President
TRUST RESTORED for INCREASED PRODUCTIVITY
"We have found the courage to take action. Trust has been developed within the team and between the team and myself... our vision is now in sight. For all of these tremendous benefits we will be eternally personally and professionally grateful to Betska, John, their team of Power Coaches and to the CLI program. I cannot recommend this work highly enough. Thank you for your blessings and thank you for your work and commitment to making all workplaces that you touch better places to live in and work from."

+ Karen Duncan, Director, Human Resources, DIAND, GOC, Yukon Region
LEADERSHIP TEAM ACHIEVES THEIR VISION
HRDC New Brunswick had a desire to transform their leadership culture and be on the leading edge of enabling their employees to truly live their personal and professional values.
This long-term Leadership Development Program was and continues to be hugely successful. Here are some comments from the Leaders

"We hired her services earlier this year to help us set up and provide training for our Power Coaching® and Mentoring Program which was part of our leadership development strategy.

I can truly say that Betska's knowledge, experience and skills were amazing. The training she provided to our selected group of 15 Power Coaches was quite transformational. Her knowledge and skills in the area of coaching, mentoring, human dynamics is highly scientific, innovative, on the cutting edge and provides a very in-depth understanding and awareness of our own being and our relationships with self and others. It takes a very skilled and experienced partner/coach/mentor such as Betska to bring us there and be able to guide us in our personal, professional and organizational journey towards life affirming authentic leadership, quality and transformation."

"With no hesitation, I would highly recommend Betska K. Burr and CLI Inc. in any organization who wishes to embrace a transformational approach in their environment."

"The mix of personal competencies and CLI proven coaching tools and structure ensure a high quality and holistic coaching service level capable of dealing successfully with the most demanding corporate and personal challenges. John helped me acquire much more clarity of intent and purpose, more compassion for my loved ones and clients. I am also now better able to trust my intuition."
EMPLOYEE DROPS HARRASSMENT SUIT (huge savings for the corporation)
Alison was so angry at her Director that she put together a Harassment Suit against him. She was about to file the suit when an in-house Power Coach® asked if Alison would be interested in having a coaching session before she filed the suit. Alison agreed. With just one Power Coaching® session, Alison dropped the suit. Through the coaching process Alison saw "the mirror". In other words, her Director was simply mirroring back to her the characteristics she didn't like about herself. Alison then invited the Director out to lunch and with great gentleness (vs the original anger) described to him the behaviour that made her so angry. The Director was grateful on many fronts: first that she dropped the suit and second that she was able to "teach" him about the parts of his behaviour that made her and other employees so angry.
MANAGER LEARNS HOW TO COMMUNICATE WITH EMPLOYEES AND CREATES A POSITIVE ENVIRONMENT
Ken is a former prison warden. Working in prisons, he knew how to stand in order to protect himself from possible attack. He was also programmed not to show emotion. When Ken moved into the government sector, he had difficulty creating a positive environment in which his employees could grow. He could not warm up to people. Ken embarked upon CLI's Leadership Development Program and began to break through his obstacles of creating a warm nurturing environment in which his employees could feel comfortable and enthusiastic about their work. One year later Betska watched Ken in action with his team players and the change was extraordinary. He is a much happier Leader. He no longer feels imprisoned by a lack of self-confidence. His employees have remarked at the change in his behaviour.

Another part to this story is that Ken began to do The Brain Walk® every day. The Brain Walk teaches us to become bilateral thinkers - switching easily between left and right hemispheres. Before going into potentially charged or difficult meetings, Ken does his Brain Walk and erases any negative self-talk he might have about himself and others. Of course, these meetings always turn out to be more successful. Ken tells us that he no longer needs to use The Brain Walk. Whenever he has a challenge, he works it out and is able to better "stream in" solutions to his problem or challenge. Through this work Ken is well on his way to becoming a genius thinker. Everyone can be a genius thinker. They simply need to know how.
TWO EMPLOYEES DROP THEIR ANGER TO BECOME FRIENDS
Jennifer and Graham were at logger heads with each other for a couple of years. The Manager had few coaching skills to deal with the situation. Finally, when it became too heated, the Manager asked Jennifer and Graham to go for mediation. Jennifer told us that the mediation process made the situation worse in that the process was not able to either get to the root cause of the issues nor was it able to mend their broken hearts. Power Coaching® was introduced to both individuals. Working with a Power Coach one-on-one, both Jennifer and Graham began to see the real reasons why they were angry and why they were blaming each other. The Universal Laws of Human Behaviour were instrumental in their truly seeing their behaviour. Through the science of Power Coaching both Jennifer and Graham let go of their anger. They learned Power Coaching tools to work on themselves. With their anger gone and their hearts mended, Jennifer and Graham eventually became good friends. Indeed, at one of the training programs they sat together and coached each other with great joy!
HARASSED EMPLOYEE TURNS FROM SELF-ABUSE TO PERSONAL VICTORY
"A client of mine had been the victim of spiritual harassment in the workplace. This harassment led her to completely break down and become a psychiatric patient. Having had a high level of self-confidence and being highly respected in her ability to perform, this client slid into total despair often thinking about taking her life. All she felt was shame. A deep depression led her to alcohol, recreational drugs and pharmaceuticals. At the time of the harassment, the Manager in charge did not have the skills she needed to competently assist this person in not becoming a victim of abuse. The employee also did not understand why the corporation was not helping her. Nor did she know how to help herself. Thank God she had two little sons to keep her alive.
The corporation told us that this was their last try at rehabilitating this employee. They had tried all other interventions. I am grateful that these other interventions worked to some degree; however, the employee was still not able to go back to work in her substantive position. She was too angry.
In summary, this employee was out of her substantive position in a fairly high ranking position for 3 � years. Neither counseling nor psychiatric sessions could get her back into her job. I worked with her using Power Coaching with Mind-Kinetics and had her back in her position within four months.
The employee's Manager helped the situation enormously because he was already trained in Power Coaching. We both coached the other angry employees. The final touch came when the group was able to come together for the first time in 4 years without blame or malice. The coming together was in the form of a two day program. We should have video taped the process. It was truly miraculous. It was a great day."
Click on "
Discuss Your Options with CLI
" and allow us to assist you in bringing leadership mastery, harmony and genius thinking to your organization to increase your success stories.