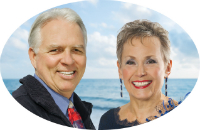 " Take a Walk ... Move a MountainÖ "

It is such a pleasure to offer you this on-line self-coaching methodology for your personal growth.

More than ever, in our fast-paced environments, we need to think clearly and The Brain Walk is a resource that assists us to think, act and live with greater clarity in all areas of life..

'Like' The Brain Walk Page on Facebook - Be a Fan!





The Brain Walk is a new innovative tool that allows men, women and children to:
free themselves of the issues that are frustrating them at this time


identify solutions to problems and challenges

achieve goals with greater ease


learn how to better demonstrate the 75 main values of humanity such as self-love, honesty, respect, self-acceptance, faith and wonder. We also learn how to better celebrate the values in which we are already strong!


discover how to become a stronger bilateral thinker - someone who can switch more easily between left and right hemispheres of their brain. This allows for solutions to be within easier reach.


The Brain Walk allows us to think clearly every day. It encourages positive thinking. More importantly it gives us the opportunity to "think like an Einstein" and stream in solutions to our challenges and goals. Use these tools daily to inspire creative genius.

Click here to order 'The Brain Walk' boxed set from the CLI Store.

Use the side navigation bar or click on one of two applications below to experience this award-winning tool.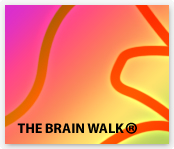 The Brain Walk« - A Journey for Peace of Mind

Objective:

To assist you everyday in overcoming challenges and in achieving priority goals in all areas of your life.

- Do yours Today. The Brain Walk« - Peace