Corporate Programs
Performance Management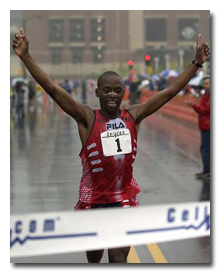 Every year during the annual Performance Review process, many People Managers get queasy. They often have difficult presenting the reviews to their employees. In addition, most Managers have difficulty in coaching their employees to achieve the goals articulated in the Review simply because they don't have the tools or the skills. The result of this is that many employees do not receive their Reviews. Lastly, employees have difficulty achieving their goals especially if they have no idea how to determine and overcome roadblocks.





Key Success Factors of this Program:
One key success factor of this program is that Managers will feel more comfortable with the delivery of annual Reviews. The second key success factor is that these People Managers will be equipped with a set of proprietary Mind-Kinetics« (PCMK™) tools for performance management. These tools assist employees in overcoming roadblocks to the achievement of their goals. They profoundly change unconstructive behaviours into permanent positive ones. Indeed, they are the "ultimate solution".


In this program, Managers of People:
Learn how to create an internal structure for great performance: The Model for Creating Champions from the best-seller "Creating Champions" by Betska K-Burr speaks to the Leader in terms of Developing and Communicating Goals to Employees, Creating a Family Atmosphere and Having More Fun, Listening to Your People, Sharing the Wealth, Making Recognition and Praise a Way of Life, Delegating Authority and Responsibility and so on.


Discover how to get the most from the annual Performance Review process: How to present the Review with language, body language, tone of voice, etc.


Use PCMK tools to uncover their greatest challenges with respect to performance management and walk away with concrete solutions to these challenges. They will then use these same tools to assist their employees in the achievement of both technical business and relationship goals.
Armed with ideas on how to create an internal structure for good performance, how to deliver Performance Reviews, solutions to their personal challenges around Performance Reviews and tools to ensure their employees achieve their goals, these Managers of People will be more confident in their ability to create an environment which inspires excellence.
Notes:
In today's corporate culture, it feels vitally important that the annual Performance Review Process (PRP) equally measures technical business and values based skills (people). If your PRP process falls short of doing an excellent job, CLI will work with you to develop/re-develop one that reflects both types of skills. On the sidebar click on 'Customized Tools'.


'The Ultimate Solution to Performance Management' program can also be delivered with your current PRP process even if you are not happy with it ... this program will make it stronger.


You may be an organization in transition and do not have a formal PRP process in place. 'The Ultimate Solution to Performance Management' program can be run without one. We would simply add another day onto the program which would provide the Managers with an annual Performance Review template to use until a customized one is put into place.
This program may include all the steps in
'Typical Approach'
which you will also find on the sidebar. The steps include personal one-on-one Power Coaching
«
and additional tele/web classes on specific areas of interest such as "how to inspire the 'quiet ones' on your team".