Corporate Programs
Innovative Thinking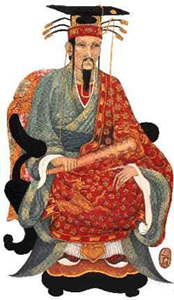 Every organization we know of is feeling competitive pressure.
Even if you are the most innovative company in the world, it is vitally important to continually re-invent in order to stay ahead of the competition.

One of Rumi's poems provides this profound guidance:

"The breeze at dawn has secrets to tell you.
Don't Go Back to Sleep.
You must ask for what you really want.
Don't Go Back to Sleep
The door is round and open.
Don't Go Back to Sleep."

In this program 'The Fastest Way to Innovative Thinking', Leaders and Employees learn specific daily tools which push complacency aside to ensure we "Don't Go Back to Sleep".


Key Success Factor of this Program:
A key success factor of this program is that participants learn how to 'think like a genius' by using whole-brain thinking. A second key success factor is that employees at all levels learn specific Power Coaching® with Mind-Kinetics® (PCMK™) tools to tap into their highest creative centres in order to consistently develop innovative solutions to problems and challenges.
"Our subconscious holds the mental powers of an Albert Einstein or Leonardo da Vinci."




- Win Winger, "The Einstein Factor"
Einstein, Plato, Confucius, da Vinci, and all other geniuses in history learned how to tap into their innovative right brain for instant image streaming of solutions to problems and challenges.
In this program, 'The Fastest Way to Innovative Thinking', participants learn:
Major breakthroughs in science indicate we are indeed smarter than we think we are!

Definitions:
a. Creativity: discovering new ways of doing things using available knowledge.
b. Innovation: generating original break-through ideas using uncharted abilities.

Ten steps to innovative thinking.

Where purity of thought lies in the brain.

How to simplify thought processing.

The active roles of visualization and meditation in accessing our highest creative centres.

Tools to transform tomorrow: PCMK tools which wipe away the cobwebs of unclarity to bring profound and crystal clear direction for success.

Simple techniques which open the mind to new possibilities. They experience their own genius evolving through bilateral thinking.
To 'open the door' to greater innovative thinking, call us today to:
Share with us the status of your organization with respect to innovative thinking.

Give us an idea of how many people in your organization are in need of more training in the field of innovating thinking.

Ask us to present a Business Case which supports the initiation of this program and

Ask us how we can help you measure your success.
This program may include all the steps in
'Typical Approach'
which you will find on the sidebar. The steps include personal one-on-one Power Coaching
®
and additional tele/web classes on specific areas of interest such as 'how to identify brain blocks'.