Corporate Programs
Building More Loving Families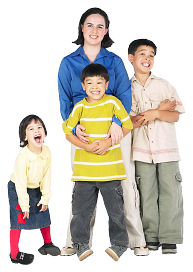 "Ah! The Mirror Law."

The wisest people of all time have left a legacy of profoundness by practicing The Mirror Law every day, our relationships improve dramatically - at home and at work.

This advanced communication program first allows individuals to understand the physiological reasons for communication issues at home and at work, and then continues on to leave the audience with an abundance of tools for strengthening relationships.

Woven throughout the program are the Universal Laws of Human behaviour which assist in the understanding of why we do the things we do.

In this Keynote, Betska provides concrete ideas and tools on how to:


Season your life with tools which will allow you to

deeply analyze the strengths and areas of improvement

in your personal relationships.


Take a

giant leap forward in trusting others

by understanding the intricacies of The Law of Cause and Effect and The Law of Service.



Sequence

all your relationships

back to better health

by determining the root cause of the breakdown, then proceed to "bridge" hearts.


Become a champion of successful relationships by using The Mirror Law and

learning how to eliminate

the common phenomenon of "blaming others".


Move from theory to action by learning a tool called "Relationship with Others" - a tool which dramatically assists everyone in

releasing their judgments of self and others

.
"Right from the start I was captivated by Betska's enthusiastic, positive energy which seemed to radiate throughout the whole group as the session went on.
This journey challenged us to use our own strengths and the skills we learned to better manage the challenges brought on by the vast array of changes that are facing most of us in our daily work and home lives."
- Tony Gonda, DIAND, Whitehorse Yukon
TO BOOK YOUR DATES:
Email
Betska
or call +1 (250) 924-4545