Corporate Programs
CLI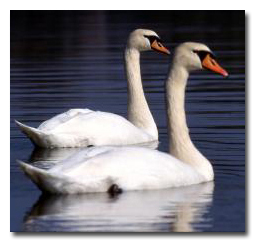 "Human Resources Development Canada, New Brunswick Region introduced a Leadership Development Strategy with a coaching and mentoring component. Coaching and Leadership International Inc. (CLI) was chosen to assist in the development of these skills. They offered, in both official languages, a coaching and mentoring program which helped participants acquire greater clarity, find effective solutions while enhancing competency levels in technical business. HRDC-NB's employees who attended the training feel they gained personal awareness of their roadblocks and made many breakthroughs. They are also able to help colleagues reach their highest potential.

Participants are still applying their new knowledge and continue to be committed in helping the department in their leadership culture transformation.

I believe that anyone considering developing coaching and mentoring skills would find that CLI's approach will raise their consciousness to a higher level and therefore will help each and everyone who participate in the program become better leaders.

I truly believe that CLI's approach to coaching and mentoring was the missing link in ensuring a sound Leadership Development Program in our department and it is helping us to bring back the human side to the corporate world. "

- Rita LaRoche, Acting Manager, Learning and Organizational Development
CLI offers you all inclusive corporate programs on the most important of business topics.
We call these essential skills "The Big 8".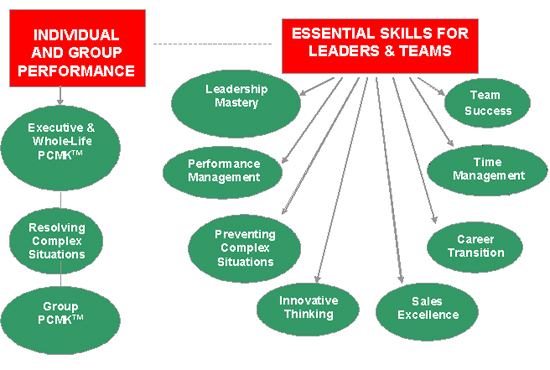 Leadership Mastery
Leadership excellence is often challenged during a change in direction, change in policy or a change in corporate vision.
Automatically, these changes spark a need for leaders to shift into a higher level of thinking. And, this can be difficult for some folks. We make it easy and safe.
Team Success
CLI's corporate team building program works because it gets to the root causes of a team's malfunctions. And it heals them. Forever. A great gift for your people.
Performance Management
CLI's Performance Management Program presents your managers with a set of tools which profoundly change unconstructive behaviours into positive ones and which assist employees in achieving their goals with innovative solutions.
Preventing Complex Situations
Many organizations are throwing up their hands unable to properly solve problems like harassment, abuse in the work place etc. Give your People Managers and HR Teams some very profound tools to prevent complex situations. And, to heal the ones that are already in existence.
Innovative Thinking
This revolutionary program embraces the concept of how each of us is already a genius we simply need to be shown how to find it!
Sales Excellence
Armed with our award-winning proprietary tools to remove roadblocks they may encounter in their career, your Sales pros make incredible headway.
Career Transition
CLI offers you a Career Transition System that we believe is one of the most comprehensive career transition tools available on the market today.
Time Management
CLI's Time Management Excellence Program wipes away insecurities and provides you with solutions so that
o You can focus
o You can prioritize
o You can tackle tough projects first
o You know how to get yourself out of mental jams