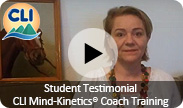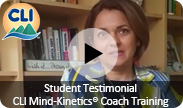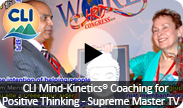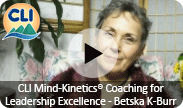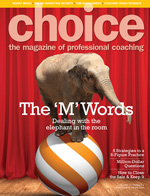 Choose a Coach
View Coach Bio
Jennifer Langston, CPA CMA, APC

Infinite Clarity Inc.





Jennifer Langston, CPA CMA, APC

Associate Power Coach®





"Jennifer is bright, experienced and adaptable. She tailors her advice to the right level; she challenged me, but I never felt challenged. Looking back, I'm surprised at how far I've come, how much I've accomplished, and how effortless it seemed at the time. Thank you Jennifer."

Gerald W. Matthews October 15, 2008



"I had the pleasure of working with Jennifer. Jennifer took the initiative to coach and mentor me, and I found her advice and counsel to be invaluable to my success. I also admire Jennifer's leadership skills and ability to motivate people and teams. She has incredible insights into individual personalities and uses that knowledge to develop very effective working teams. She has a great personality and a fun sense of humour. If presented the opportunity, I would definitely work with her again."

Rachael Wildman November 13, 2009


At-A-Glance
Coaching Specialties

Relationships
Life Balance & Health
Executive, Team, & Business
Career

Delivery Methods

Telephone
Seminars/Workshops
In Person
Cyber/Email

Languages


Coaching Credentials

Associate Power Coach®
CPC and CGPC training completed, certification pending

CLI Trainer Credentials
Other Credentials

Certified Management Accountant

Reiki Master

Project Management Certificate

Advanced Psych-K (TM) Facilitator
Quick Bio
Get Clear. Get Results.
Please contact me today to find out how Mind-Kinetics can help you achieve success - on your terms.


With more than 25 years of business experience, several of those as a member of a senior management team, combined with training and experience in Power Coaching with Mind-Kinetics, Jennifer is well positioned to help you to achieve unlimited success.

Jennifer has worked with Senior Management teams of many successful companies, in a variety of industries including Lumber Manufacturing, Utilities, Management Consulting, Wholesale, Retail, and Benefits Administration. Her experience and ability in these various industries is supported by her business acumen and being a Certified Management Accountant. Additionally, she has been involved with the boards of a number of Not-for-Profit organizations. Through this experience Jennifer has gained skill with accounting, budget management, information systems, regulatory filings, project management, and business process improvement.

To achieve business transformations, Jennifer applies the 4E's of Process Improvement: economy, efficiency, effectiveness, and emotional intelligence. The first three E's are all about knowing what to change, the fourth E is about making change stick. Often, despite our best intentions, old patterns or behaviors hinder complete success, individually and corporately. Clearing out any roadblocks to success is essential to deriving value from a project. Jennifer assists this process with group and individual coaching using powerful Mind-Kinetics tools.

Unlimited success - in business and in life - will be yours when you align your conscious desires with your subconscious, and Jennifer passionately believes Mind-Kinetics is the tool to do so.


Coaching Experience
My coaching experience was initially gained in a corporate environment, coaching employees, and taking all available in-house training that was available to me. I gathered far more coachees than were assigned to me! Eventually I decided to make the move into full-time coaching - I was always telling my in-house Clients to do what energizes them, so here I am!
Additional Training, Credentials, and Information