Choose a Coach
Families and Children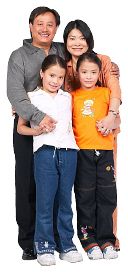 Coaching families and children is a most rewarding experience for any Power Coach®. Everyone wants to have a happy family life.

Here are some of the main goals our of Clients with respect to families and children: grants for black women


Couples wanting a more harmonious relationship.


Children desiring better marks at school.


Parents desiring a closer relationship with their children.


Children and adults wishing to leave their addictions behind.


Self-confidence.


Better health.


Deeper spirituality.


Improved financial position.


A more secure and happy lifestyle.


A greater sense of joy and inner peace.
On the sidebar click on Create Your Coaching Plan where you are given many ways (varying in length of completion time) to create your Coaching Plan. You can then present it to your Power Coach.
Or, if your needs are urgent, simply call +1 (250) 924-4545 or
email us
. The Coaching Plan can be created with your Coach.
Enjoy the results!
"Having already taken a coach training program by a reputable organization I still wanted something more. I found this with CLI. The difference being in CLI's personal touch and overwhelming concern and compassion for their coaches success and well-being. I believe that any coach or anyone considering being a coach would find CLI's approach unique, and unparalleled within the coaching industry. The founders, John Burr and Betska K-Burr are living examples of the powerful transformative effects of their program."
- Philip Winkelmans, Counselor, Masters in Spiritual Psychology, Author, Nanaimo, BC