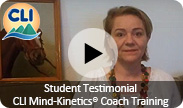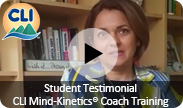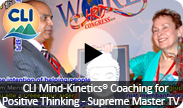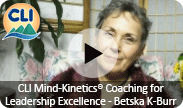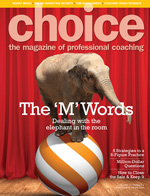 Choose a Coach
View Coach Bio
Dr. Shivdasini S Amin, MCC(ICF),PCPC







Dr. Shivdasini S Amin, MCC(ICF),PCPC

Professional Certified Power Coach®





My coach made me learn to take responsibility of my life,today I see myself as a different me. Her every session helped me first to build and develop my bond with myself

Meeta Sinha, Sr. Executive (Product Planning ), Mitsubushi Electric




At-A-Glance
Coaching Specialties

Wealth
Spirituality
Relationships
Life Balance & Health
Executive, Team, & Business
Career

Delivery Methods

Cyber/Email
In Person
Telephone
Skype/VOIP

Languages


Coaching Credentials

Professional Certified Power Coach®
Certified Group Power Coach®
Associate Certified Coach (ACC - ICF)
Accredited Practitioner Coach (APC-IIC)

CLI Trainer Credentials
Other Credentials

PhD in Quality Management in Higher Education

MBA with Specialization in Marketing

PG Industrial Relations & Personnel Management

BA Economics



Quick Bio
I certainly believe that we all suffer damage, one way or the another. How could we not, except in a world of perfect parents, siblings, neighbours, companions? And then there is the question, on which so much depends, of how we react to the damage: whether we admit it or repress it and how this affects our dealings with others. Some admit the damage, and try to mitigate it; some spend their lives trying to help others who are damaged; and then there are those whose main concern is to avoid further damage to themselves, at whatever cost. And those are the ones who are ruthless, and the ones to be careful of.
~ Julian Barnes "The Sense of an Ending".

As you become aware that you need to change but you don't know how ...reach out and we can go along the wonderful journey of self discovery ...

Dr Shivdasini is a qualified and experienced Marketing and Human Resource Specialist with over 25 years of experience and extensive knowledge and skills in Learning and Development, Recruitment and Selection, Change Management, Organizational Development, Career Counseling, Communication and Employee Relations, Industrial Relations and Personnel Management gained in Logistics, Educational, Event Management and Community Welfare sectors.

She is a resource person for areas like Team building, Conflict Management, Personal Effectiveness, Self Leadership, Leadership and Trust, Change Management , Creativity & innovation. She also facilitates courses on Business Communication, Organizational Behavior, Strategic Management and Change Management for the MBA programs offered at Lal Bahadur Shastri Institute of Management, New Delhi, India.

She has over 3000 hours of experience in counseling post graduate students of management and is currently on the panel of PCMK International Instructor Team.


Coaching Experience
Shivdasini has over 3 years of coaching experience and over 3000 hours of counseling experience especially with post graduate students pursuing their MBA. These students now form her executive clients as they stay in touch after graduating from the institute. She specializes in the area of Self Leadership and Change Management.
Additional Training, Credentials, and Information
Dr Shivdasini S Amin is an Mentor & Instructor with Coaching and Leadership International Inc.

Dr Shivdasini S Amin is also a Master Linguistic Programmer & Advanced Pranic Healer.