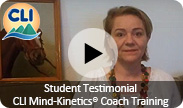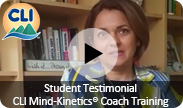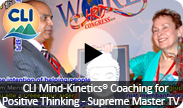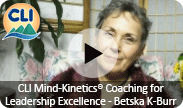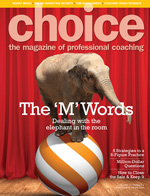 Choose a Coach
View Coach Bio
Anny Tenbult, PCPC, ASC

President

Power Focus Coaching






Anny Tenbult, PCPC, ASC

Professional Certified Power Coach®





"Anny's coaching helping me move forward with my business. Because of her I was able to purchase one of my competitors and double my sales. A professional coach should be a part of everyone's business team." Barbara Paquette, Forget-Me-Not



Consultants in our office have benefited from personality and sales training that "Coach Anny" delivered. Anny talked about getting more business and getting referrals by doing a great job for clients. Drawing from experience in dealing with people in our industry and others, Anny trains and coaches people to grow and reach new levels. Mark Kenny, Division Director Investors Group




At-A-Glance
Coaching Specialties

Wealth
Spirituality
Speakers Resource
Sales & Marketing
Relationships
Life Balance & Health
Families & Children
Executive, Team, & Business
Complex Cases
Career

Delivery Methods

Skype/VOIP
Telephone
Seminars/Workshops
Keynote Speeches
In Person
Cyber/Email

Languages


Coaching Credentials

Practitioner Power Coach®
Corporate Power Coach®
Associate Power Coach®
Certified Power Coach®
Senior Certified Power Coach®
Professional Certified Power Coach®
Certified Power Coach® Mentor
Certified Group Power Coach®
Accredited Senior Coach (ASC - IIC &M)


CLI Trainer Credentials

Certified Power Coach Instructor
Certified Personal Prosperity Trainer
Certified Corporate Prosperity Trainer

Other Credentials

Other credentials (university degrees, diplomas, etc.) One per line
Quick Bio
Anny Tenbult has been coaching 20+years. Power Coaching is the best way to move ahead quickly. You tell me you saw me here and I will give you a special deal on coaching. Anny teaches trains, coaches, and mentors as a way of life. It is in everything she does. Graduating from CLI in 1999 as a PCPC (Professional Certified Power Coach). She has continued with all the updates as they come on board. Her background is in sales, management, training, teaching working with teams and on her own. She adjusts what is needed and adapts easily to other styles making her an easy coach to work with.

The DiSC is another of the tools she uses. Group Coaching is effective as well as one-on-one coaching to Accelerate your Greatness. Laughter is the best medicine so if you like to smile while you are learning then Coach Anny is the best way to go.
Coaching Experience
Anny Tenbult coaches one-on-one and in groups. She has coached various levels of the Federal Government such as Health Canada, HRSDC, Service Canada, Natural Resources, Ministry of Transportation etc. Wholesale such as plumbing and several trucking companies is another area that has been coached by Anny. Recently a top level hotel company hired Anny. She continues to WOW groups by keeping up with technology but also is able to get back to earth stemming from her roots and who she is.
Additional Training, Credentials, and Information
I have completed several marketing programs, which have helped in my messaging and gaining clients. Several clients have enjoyed these learnings as part of my coaching and mentoring.

I am happy to be of assistance in getting your DiSC assessment product and/or training. Just email me: anny@powerfocuscoaching.com.