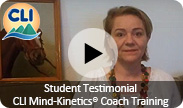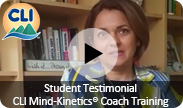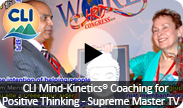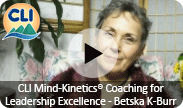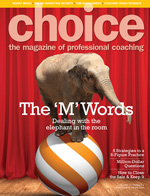 Choose a Coach
View Coach Bio
Sandora Anna Hedrich: CPC, GroupCPC

Creative Change Catalyst "Inspiration Ignition" Coach

A Blaze of Brilliance





Sandora Anna Hedrich: CPC, GroupCPC

Certified Power Coach®





I sought out Sandora because I was feeling very stuck in my life. I was, and continue to be, amazed at the breadth and depth of what was uncovered and discovered in the process. It was quite powerful! Through our coaching relationship I was able to get a very clear sense of my life purpose and next steps.

Sandora is an exceptionally gifted intuitive and was able to guide me to my own intuition and my own answers. Her approach is a compelling integration of mind/body/spirit tools and techniques that are grounded in concrete, realistic and practical forms.

I find her multi-dimensional talents and capabilities incredibly valuable for any individual or organization seeking their next successful evolution.

Raiana Golden, PMP

Project Management, Consultant, Contractor



Sandora is the Fairy Godmother of Clarity! Her Group Power Coaching workshop was a well facilitated session with heart.

I have working in the international travel-seminar business for 11 years producing people like Carolyn Myss, Deepak Chopra, Louise Hay and others, and Sandora's presentation, as well as her material was World Class.

Personally, I reconnected to my deeper knowledge and Truth, leaving the workshop feeling more centered, empowered, and inspired.

Thank You, Sandora!

Shawn Shelton, OM




At-A-Glance
Coaching Specialties

Spirituality
Relationships
Life Balance & Health
Executive, Team, & Business
Career
Creativity, Innovation & Inspiration

Delivery Methods

Cyber/Email
In Person
Seminars/Workshops
Telephone
Skype/VOIP

Languages


Coaching Credentials

Certified Power Coach®
Certified Group Power Coach®

CLI Trainer Credentials
Other Credentials

Other credentials (university degrees, diplomas, etc.) One per line
Quick Bio
Contact me today to learn how you can access your own unique inner wisdom to empower & inspire creative brilliance, clarity of vision, & illuminated, effective actions for success in all areas of your life.

Are you facing tasks or mountains of problems that appear insurmountable?
Do you want to "follow your bliss", but not quite sure what that is?
Or perhaps, you have a definite vision without the clarity on steps to take in order to Bring your Vision to Life?
Have you stepped into your full personal power of expression with the courage to share it with the world? Or are you waiting, and waiting, and waiting...

First and foremost, we are ALL infinitely creative Beings. We create with every breath, thought, action & reaction. The question is not whether we are creative or not, but what are we choosing to create, and are we doing it consciously or not?

So much of our live is being run with subconscious programs running the show in the background and blocking the forward movement toward what we truly wish to live & do & be. The deep work of Power Coaching® with Mind-Kinetics® can assist you in removing these subconscious blocks , surmount your every challenge, and step brilliantly into the life of your dreams, and hopes and potential.

Through One-on-One Coaching, Group Coaching, Webinars, and Workshops, I invite you to integrate your talents, honed skills and garnered wisdom into a powerful expression of service, contribution and livelihood. The world is desperately waiting for you to show up in your brilliant fullness.
I welcome the opportunity to partner with you in that unfolding!

This is ALL about accessing
YOUR BLAZING BRILLIANCE to
SPARK Creativity & Inspiration
IGNITE Passion, Potential & Clear Purpose &
ILLUMINATE YOUR LIFE, WORK & THE WORLD

Contact me TODAY!



Additional Training, Credentials, and Information