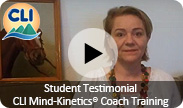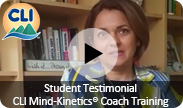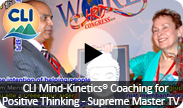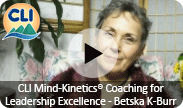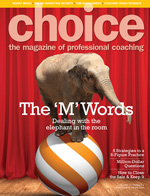 Choose a Coach
View Coach Bio
Anna Mrozik, APC, CGPC





Anna Mrozik, APC, CGPC

Associate Power Coach®





"Anna is an inspiration. You will feel fortunate to have the opportunity to work with Anna. She is committed, pragmatic and passionate about her work and clients. You can get an incredible mileage from her awesome questions, right out of the box. She has a great approach to get to your own truths and make you to acknowledge and accept them. Her empathetic and intuitive skills will bring to light the challenges that are holding you back from living your best life…even if you are aware of what they are! Her honest and non-judgemental approach to coaching will allow you to banish your mantras. She will help you to prioritize your personal and professional goals and will leave you with incredible tools to keep you on track even after you complete your work together. She is passionate about life's possibilities, which makes her coaching very effective. Are you at a challenging time of your life? Are you ready to be the person you are meant to be? - Anna will be your big asset."

~ Dorota, Poland, December, 2011



"Anna´s approach is amazing. The techniques she uses allow the coachee to get to the very heart of his/her problem, suddenly one recognises what is actually wrong. And Anna´s techniques show the coachee the way to find self-employed approaches how to make things better. I have learnt a lot about myself and the coaching sessions with Anna have helped me to take one step further. Anna is an excellent coach, empathetic and very much to the point."

Sonja, Germany, November, 2011
At-A-Glance
Coaching Specialties

Relationships
Life Balance & Health
Families & Children
Executive, Team, & Business
Career
Acclimatisation in a new country

Delivery Methods

Skype/VOIP
Telephone
Seminars/Workshops
In Person

Languages


Coaching Credentials

Associate Power Coach®
Certified Group Power Coach®

CLI Trainer Credentials
Other Credentials

University Master Degree in International Business and Administration
Quick Bio
"There are only two ways to live your life. One is as though nothing is a miracle. The other is as though everything is a miracle"
Albert Einstein

Ever since I can remember I have always had a lot of curiosity about life, exploring new paths while learning and searching for more inner peace, joy and lightness in life. Living in different countries has greatly widened my horizons and added intercultural sensitivity to my life experience.
In a professional field I have enjoyed several successful positions in international corporations, interacting on all organizational levels.

During my personal and professional journey I have learned that we can only live a meaningful life and move forward when we connect with our authentic strength which will then result in greater peace, balance and lightness. Something else I learned along the way is that it is our beliefs, both on a conscious and an unconscious level, which often limit us in living the life we wish to live. Power Coaching tools with Mind Kinetics have this amazing ability to recognize those beliefs, remove them, and finally integrate new positive ones into our life.

Now I can't wait to share this experience, helping you in achieving personal and professional fulfillment.

It is truly freeing and powerful to live your own potential, every day!

Contact me for your complementary first session in English, German, or Polish.

With love,
Anna
Coaching Experience
I coach passionately both men and women from any part of the world.
I offer face-to-face, phone, or Skype sessions. My current clients are from Canada, USA, Germany, Spain and Poland and they benefit from the same high quality outcomes of face-to-face sessions through phone or Skype coaching. In fact, they prefer to do it from the comfort of their own home.

My clients tend to be interested in finding their life purpose, improving relationships, self-development, and career related challenges.

I assist them in recognizing their unlimited potential to create the life they want and deserve.

Additional Training, Credentials, and Information