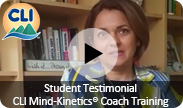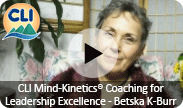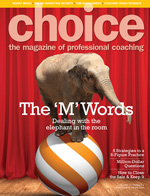 Choose a Coach
View Coach Bio
Pauline Daniel, CPC

Owner

Coaching Connections





Pauline Daniel, CPC

Certified Power Coach®





quote from one of your clients

"Pauline, I want to thank you for the experience of Power Coaching! In a very short time you helped me to breakthrough a deep seated issue and break a pattern that was holding be back. I use The Brain Walk and the Values Card all the time to stay on track in every part of my life. It's great to know I have a Life Coach to refer my clients to."

Ali Popoff

Personal Trainer and Owner

Kootenai's Finest Personal Training

Nelson, BC Canada



Pauline was able to help me focus on the main issue which was holding me back from starting a successful business. In one session she helped me to pin point a negative belief about my worthiness to receive adequate payment for my work and change it to a positive, affirming belief that will support me in my work with my clients.

Kamala Moore

Victoria BC, Canada
At-A-Glance
Coaching Specialties

Spirituality
Life Balance & Health
Career
self worth and value and specialize in woking with women

Delivery Methods

In Person
Keynote Speeches
Seminars/Workshops
Telephone

Languages

English
some understanding of Russian



Coaching Credentials

Certified Power Coach®
Certified Group Power Coach®
Certified Employment Counsellor

CLI Trainer Credentials
Other Credentials

Certified Employment Counsellor - Douglas College New Westminster, BC



Write a "Lead Yourself to Wisdom" Life Coaching column in the Nelson Star - a Black Press Publication



Offer Weekend Coaching Retreats for Women
Quick Bio
I am Pauline Daniel, Certified Power Coach and the owner of Coaching Connections International. I have established hundreds of trusting relationships with diverse clients and supported them through transitions, decision-making and goal-setting processes.

I love the connection I make and share with my clients. When I help a women value who she is and what she wants in her life or help a man deepen the way he lives and works, I know the connection has a positive ripple effect in all our lives. We are a connected and interconnected web.

The beauty and wisdom of Coaching Connections is that not only will you experience profound change and transformation, but you will take that inner power out into the world and positively affect those around you.
Coaching Experience
Since earning my certification as a Certified Power Coach in 2003, I have helped individuals, students and employers and employees of large corporations and small businesses connect with their lives and live their dreams. I am blessed because I have made a career out of helping people achieve their goals and Live their JOY!
Additional Training, Credentials, and Information
Connection is everything! From connecting the dots in your own life to connecting with friends, family, acquaintances and colleagues around the globe, connections are vital to everything in our personal and professional lives.

We are living in an age of disconnect. Many people believe our 21st Century technology is a connector, but the hectic and ever-increasing pace of of life today is forcing us to spread ourselves too thin. It has become easy to just skim the surface of our lives an disconnect from what is most important. We are communicating but not really connecting.

That is why I have called my company Coaching Connections. I am focused on helping my clients connect deeply with the desires of their hearts, their dreams, their goals and their bottom line. What ever is truly most important to someone is what we focus on together. It's all about connecting with the power of your life and staying connected so you can achieve everything you are capable of.