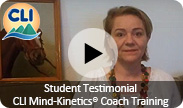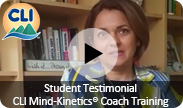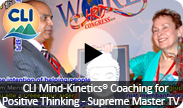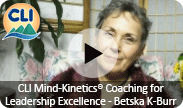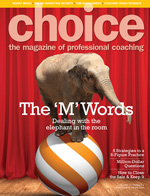 Choose a Coach
View Coach Bio
John Burr, Executive Coach & Whole Life Coach

CIM, SCPC

Coaching And Leadership International Inc





John Burr, Executive Coach & Whole Life Coach

Senior Certified Power Coach®





"John was very skilled and careful during the Executive Coaching sessions, there were no judgments. I was able to explore and evaluate behaviours from a new perspective and make positive changes that resulted in my being promoted in both professional and personal pursuits."

Roger Hodges, Alberta, Canada



"Of particular mention are his extreme sense of timely and meticulous execution, sharp intellect and maturity level. He handles all situations with total calm and ease. Along with with these, I really appreciate his lT understanding, entrepreneurial and managerial abilities and networking skills.

J.P. Singh, New Delhi, India
At-A-Glance
Coaching Specialties

Sales & Marketing
Life Balance & Health
Executive, Team, & Business
Health & Fitness - Staying Active

Delivery Methods
Languages


Coaching Credentials

Senior Certified Power Coach®
Certified Power Coach® Mentor
Certified Group Power Coach®

CLI Trainer Credentials

Certified Power Coach Instructor
Certified Personal Prosperity Trainer
Certified Corporate Prosperity Trainer

Other Credentials

CIM = Certified in Management, Honours (Canadian Institute of Management)

ICF - Past President/Director (2004-2011 & 2017-2019), Vancouver Island Coaches Association

Published Author - "Build a Boooooooming Business"
Quick Bio
As your Executive Coach and Whole-Life Coach we will work together to create greater success in the areas of life that you choose. All areas of life are interconnected and when you enhance one area of your life you will also enhance all of the other areas of your life. I invite you to contact me today to assist you in achieving greater success in any area of your life.
...... John Burr

- As Co-President and Co-founder of CLI John began facilitating the Mind-Kinetics® program in the Spring of 2000. In addition to being an Executive and Whole-Life Coach he is Senior Trainer at The CLI Training Centre and, as such, has delivered multiple Mind-Kinetics® Coaching certification programs. He also works in corporate and government delivering CLI's 'Big Eight' programs on topics such as Leadership Mastery and Team Success.

- John has assisted in the development and marketing of CLI's 70+ award-winning scientifically engineered tools called PCMK, Power Coaching with Mind-Kinetics®. John was a major catalyst for the development of these tools in terms of their ability to make logical sense to executives and employees from all walks of life.

- John's 25 progressive years in corporate and entrepreneurial endeavours resulted in National Awards for his sales achievements. He also enjoyed successful positions in marketing, finance and senior management capacities with international organizations like Simplex and Canox as well as locally focused companies such as Nature's Way Landscaping and Farm Business Consultants. John's intense interest in health and fitness has also served him well over the years.

- He is a member of The International Coach Federation and has served in multiple leadership positions on the Board of Directors of the local ICF Chapter on Vancouver, BC Canada

- John's greatest joys are his beautiful brilliant wife Betska and amazing daughter Tania. John loves to laugh, enjoys the great outdoors and is a meditative gardener and golfer. John is a student and teacher of living true family values like honesty, self-acceptance, service, faith in self and others and humour.
Coaching Experience
- Since 1998 ... John takes a wholistic approach to coaching. CLI's tools are universal and John continues to use them wisely to coach a wide variety of clients to achieve success in all areas of life.

- Since 2000 John has played an active role as coach and facilitator in CLI Corporate Coaching and Mentoring programs in addition to his involvement as Instructor at CLI's School for Power Coaching.

- John's corporate involvement, in conjunction with his private practice, has provided him with the opportunity to coach Corporate Leaders as well as Directors within several Government Ministries plus Sales People and Entrepreneurs developing/growing their own business.

Additional Training, Credentials, and Information
+ Graduated with Honours - C.I.M. - Canadian Institute of Management, 4 year program taught through the University of Western Ontario
+ Covey Leadership Centre - 7 Habits Program
+ CLI launches new Business Unit - Licensing of our Programs
+ Co-authored and publishing "Build a Boooooooming Business"
+ CLI wins Award for Innovation Victoria Chamber of Commerce
+ As Regional Manager, stepped in and directed the rebuilding of the Capital Region, topping the $1,000,000 threshold in regional service revenue
+ President of the 100% Club - top sales award for Canada
+ Director of the 100% Club - second highest sales award for Canada
+ Coached a direct report salesperson to achieve Director of the 100% Club
+ Overachieved sales forecast for 10 years as a salesman and sales manager

+ John has volunteered thousands of hours to assist in the management and fund raising activities of organizations such as Kinsmen Clubs, Cystic Fibrosis Foundation, MS Society, Veselka Ukrainian Dance Association and the local Charter Chapter of the International Coach Federation.