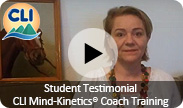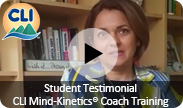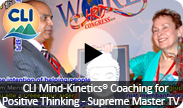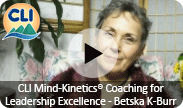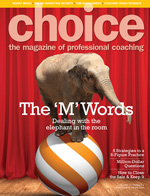 Choose a Coach
View Coach Bio
Marty Chapman, PCPC,CGPC,PCM

Founder

The Life Council





Marty Chapman, PCPC,CGPC,PCM

Professional Certified Power Coach®





"Through her work with The Life Council, Marty demonstrates a real knack for cutting through the fog and helping us distill things to their essence. The end result is that we gain a clearer understanding of our business and are better able to discover what's really at the root of key issues that are holding us back."

H. Fisher



"I have been very impressed by both Marty and the coaching method she uses.

The method helps you look at all aspects of your life and how they mesh together. And it focuses not just on areas you're having touble with and wish to improve, but also your strengths. I also like this method because it brings out answers that we all have tucked away inside.

Marty is smart, experienced, and intuitive. She helps customize each session to what I need and want to work on. I highly recommend coaching and recommend Marty Chapman.



S. B.

Denver



"Marty Chapman did a terrific job evaluating and coaching me for a career change I decided to make. She keyed in on my strengths, and uncovered areas that I perceived as weaknesses and guided me through any problem areas. I was able to gain an entirely different perspective on my job search that I wouldn't have been able to obtain had it not been for her expert help!"



LL

Elizabeth, CO.




At-A-Glance
Coaching Specialties

Spirituality
Relationships
Life Balance & Health
Families & Children
Executive, Team, & Business
Complex Cases
Career
Collaborative Divorce Coach

Delivery Methods

Skype/VOIP
Telephone
Seminars/Workshops
Keynote Speeches
In Person
Cyber/Email

Languages


Coaching Credentials

Corporate Power Coach®
Certified Power Coach®
Senior Certified Power Coach®
Professional Certified Power Coach®
Certified Power Coach® Mentor
Certified Group Power Coach®

CLI Trainer Credentials

Certified Corporate Prosperity Trainer

Other Credentials

Graduated magna cum laude with bachelors' degrees in Art & Film Production Studies from the University of Denver.



Member - International Coach Federation



Certified Qigong Instructor

Certified Tong Ren Therapy Practitioner



Quick Bio
THE LIFE COUNCIL is a center for Personal Development

The Center specializes in coaching methods that help you with personal goals, weight management, and addictions you'd like to finally put behind you. Career choices, relationships, and family dynamics affect how we see ourselves and everyone deserves to find thier peak performance in all aspects of life.

MISSION: My goal as a coach is to help you develop a healthy relationship with your work, your home, and yourself, and help you apply your gifts to best suit your needs. I support people while they uncover their talents and expand a creative and strategic way of thinking to enhance, accelerate, change, and manage effective actions to meet goals.

With Coaching you'll feel energized, enlightened, and rewarded. The Life Council supports living to the fullest and being conscious about your actions, thoughts, and plans, in order to maximize your potential.

Peak performance is achievable.

The most important concept to remember is that there really is resolve around all issues. Despite any daunting uphill climb through blinding situations, there are answers to all degrees of pain, anxiety, depression, frustration, anger or heartbreak. If you commit to starting with that truth, then you're already shifting to the goal of mapping out and implementing a specific, time-based plan for changing old patterns.

Grief isn't always related to loss ... Careers get stale ... Raising children isn't always Disneyland. ..... and Stress can hurt. BUT .... Emotional fog can clear.

Balance is key. Knowledge is power. Trust your intuition. If you believe in any of these statements, you're ready to coach. It takes an open mind, a willingness to participate, and some honest determination to make a difference in your own life. Finding the freedom to own your stuff and move on, simply because you can, is cathartic. Professional coaching promotes awareness and gives you personal strength to make change in your life.




Coaching Experience
Private practice - 10 years

Additional Training, Credentials, and Information