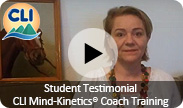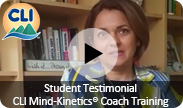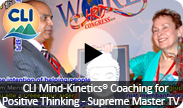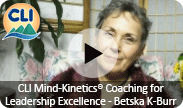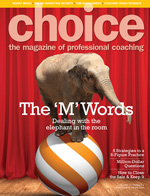 Choose a Coach
View Coach Bio
Betska K-Burr, MPC, AMC

Co-President, Head of R&D and Training

Coaching and Leadership International, Inc.







Betska K-Burr, MPC, AMC

Master Power Coach®





My experience with Betska as a one-on-one Power Coach® was an outstanding experience. She clearly has extensive background in working with senior executives and can help one's development from almost any angle. Of particular note from the work I did with Betska was the amazing spillover of the growth and self-exploration from the professional world to the personal world. As we know the two are inextricably linked but busy executives compartmentalize these worlds to their own detriment.

- Terry Sewell. Sr. Advisor to Assistant Deputy Minister Lands and Trust
At-A-Glance
Coaching Specialties

Wealth
Spirituality
Speakers Resource
Sales & Marketing
Relationships
Life Balance & Health
Families & Children
Executive, Team, & Business
Complex Cases
Career
Womens Issues including Menopause, Conflict Resolution, Addictions

Delivery Methods

Telephone
Seminars/Workshops
Keynote Speeches
In Person
Cyber/Email

Languages

English
some understanding of the French and Ukrainian languages.



Coaching Credentials

Master Power Coach®
Certified Power Coach® Mentor
Certified Group Power Coach®
Associate Certified Coach (ACC - ICF)
Accredited Master Coach

CLI Trainer Credentials

Certified Power Coach Instructor
Certified Personal Prosperity Trainer
Certified Corporate Prosperity Trainer

Other Credentials

AMC- Accredited Master Coach as credentialled by the International Authority for Professional Coaching and Mentoring .

Best Selling author of: "Creating Champions", "Flying by the Seat of Your ... Plans", "Superexcellent Selling", "Build a Boooooooming Business"
Quick Bio
Dear Client: Thousands of people around the world have benefited from The Science of Mind-Kinetics® - using the whole brain for decison making (kinetics)! I welcome you to experience outstanding results from my services as a Master Power Coach®, Trainer and Speaker. A few career highlights are listed below; however, experiencing the results will be the best way for you to know if you and I are a good match.

~ Pioneer in the development of innovative best practices for performance enhancement in the coaching, consulting, training and counseling industries.
~ February 2010, received the most prestigious award in international HR circles from the World HRD Congress. I was invited to India to be honoured with The Pride of HR Profession Award. For me it was like winning the Nobel Prize for Human Resources. I brought the award back for all Coaches around the world as a reminder to continually work at achieving higher levels of enlightenment.
~ Lead Trainer and Examiner/Certifier of Coaches and Trainers at The CLI School for Power Coaching. We welcome you to come and learn powerful coaching techniques which are ICF accredited.
~ Am on the Board of Directors for the International Coaching Institute. This governing body leads the way for creating excellence in the coaching industry.
~ I specialize in working with Leaders who truly wish to transform their behaviours to lead with both logic and heart - to use whole brain thinking in problem solving. I also specialize in preventing and solving complex situations such as harassment, discrimination and overt control.
~ Many years as a Professional member of The Canadian Association of Professional Speakers and a member of The International Federation for Professional Speakers.
~ Developer of 80+ award winning scientifically engineered thinking processes such as The Brain Walk® - Genius Edition.
~ Former diplomat serving in Paris France, London England and Berne Switzerland.
~ As a humanitarian, I have donated thousands of coaching and training hours to assist individuals with addictions, the poor and under-priviledged.
Coaching Experience
I began coaching before coaching was even an industry! Business cards show that I was a Performance Coach back in 1991.

Since then I have logged over 4000 hours in coaching!

As a Business and Whole-Life Coach, I take great delight in coaching Executives on business as well as personal issues. My speciality is working with Executives and Executive Teams. In addition my work with whole families, children and the addicted has created remarkable results.
Additional Training, Credentials, and Information
In 1991 I became frustrated by an industry norm - at least 50% of training dollars are wasted because individuals have difficulty changing behaviour. Only 10% of audience members actually do anything with the material they learn. I therefore took myself off of the speaker's circuit to research the reasons for this difficulty. This led to the development of award-winning performance enhancement tools. Since those early years, I have trained many Power Coaches and Trainers who have reached out to thousands of individuals around the world to assist them in consciously creating the world they wish to live and work in.

CLI's Programs Truly Work. Armed with our tools, we guarantee that every person going through our corporate and personal prosperity programs will experience permanent positive change - or they get their money back. There is no risk to work with us! Corporations benefit greatly when working with CLI and our team of Power Coaches and Trainers. The Big Eight programs include: Leadership Mastery (and we do mean 'mastery'), Team Success, Preventing Complex Situations, Sales Excellence, Time Management, Career Transition, Innovative Thinking and Performance Management. Yes, many other consultants and trainers offer the same type of training. Here's the CLI Difference: We guarantee change because we have mastered behavioural change - we include Mind-Kinetics tools (use of the whole brain) in each and every one of our corporate programs.

Lastly, I welcome the opportunity to be a keynote speaker at your meetings. I have been told that I magically inspire audience members to truly find their inner power and recognize their greatness.

Again, you have to experience it to believe it. I look forward to working with you. Call soon because I can hardly wait for you to see your life made easier!