Tag Archives:
Leadership Development Courses
Law of Attraction – How To Make Your Life Better?
CLI's world renowned coaching certification programs rely heavily on a clear understanding of the Universal Laws of Human Behaviour.  One of the main Laws we frequently come across is the Law of Attraction which says, "We attract people, places and things into our lives to help us grow emotionally, intellectually, spiritually and physically.  Some will push our buttons.  Others will celebrate life with us."
Decoding simply, the cells in our body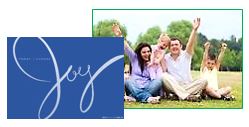 which are in charge of our positive or negative traits / behaviours have a certain frequency.  Everything has a vibration / frequency!  This cellular frequency attracts other human beings with the same cellular frequency on a given issue so that we can learn from them.
When we positively change the frequency and dynamics of our environment, we can transform our lives.  Is it time for you to look at who your friends are?  Is it time about changing your work environment for a more positive one?  Every day should be celebration – not a burden on our spirit.
Betska, The Guru Coach™
Sign up for CLI QuickTip™ and Blog Updates at:
Coaching and Leadership International Inc.