The CLI Value of 'Service' – The Power of Selfless Service
What do you think is the meaning of Selfless Service to a parent, soldier or CEO of an organization?
To a Parent would be to let his/her children grow up in a loving and caring environment that enables them to become responsible citizens of the society.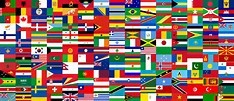 Service to a Soldier would be to protect the honour of his country while guarding borders or when serving overseas under the United Nations.  In fact Service connotes the ultimate sacrifice in Serving of the Flag of the Nation.
Service to a Business Head/CEO would be to serve internal and external stakeholders with compassion and humility. Please check out the story of Shivinder Singh, Co-founder of Fortis Healthcare.  "I am inspired to do more direct Service and give back to society a little of what I have received in abundance."
CLI's Life Coaching Program focuses on "Selfless Service."  Leaders from all walks of life and positions come to learn that serving self first is ultimate.  A Leader who studies self (deepest beliefs, values, fears, emotions, goals, obstacles etc.) acquires a higher IQ and EQ and therefore can better serve others.
Betska, The Guru Coach™
Sign up for CLI QuickTip™ and Blog Updates at:
Coaching and Leadership International Inc.