Other Helping Professionals
NOTE: These web site links are listed as a convenience to our visitors because we have great faith in the knowledge and expertise that these associations, businesses and individuals bring to us. You may experience the same great results, or not - that is your choice! If you use these links, we take no responsibility and give no guarantees, warranties or representations, implied or otherwise, for the content or accuracy of these third-party sites.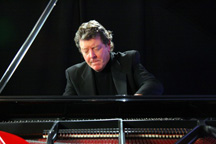 Relaxing & Healing Music by nature
... with the guidance of Serge Mazerand. www.sergemazerand.com My relaxing music is inspired by Nature's powerful healing essence. As I watch the river flow by my studio while playing the piano, music seems to stream through my fingers and I feel at one with the Universe, wonderfully grounded and at peace. Serge Mazerand creates and produces these relaxing, healing, connecting sounds. Enjoy them today at www.sergemazerand.com

Pathway to Healing, Saltspring Island, BC, Canada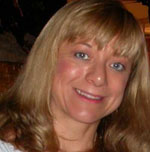 Dorise Sweetnam, B.A. (BioPsyc), H.D., D.N.M: My role as a health care provider of natural medicine is to assist and guide you along your unique path to obtain optimal wellbeing in a lasting way. Together, using a multidisciplinary approach to mind body medicine, we work as a team to gain an understanding and discover what is at the core of how you may become ill and what keeps you well. This empowering discovery allows you to regain your balance and to take responsibility for your health. Visit www.pathwaytohealing.ca for more information.